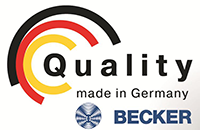 Your home is something very special. Here you can breathe easy and be as you are.
You decide who participates in your life and when you want to enjoy your home unmolested.
At home, everything should rotate around you….
….except your roller shutters: They revolve better around engines by Becker.
Fully automatic and intelligently controlled.